Benetton Commercial and Residential Complex – Competition Entry for Benetton "Designing in Teheran".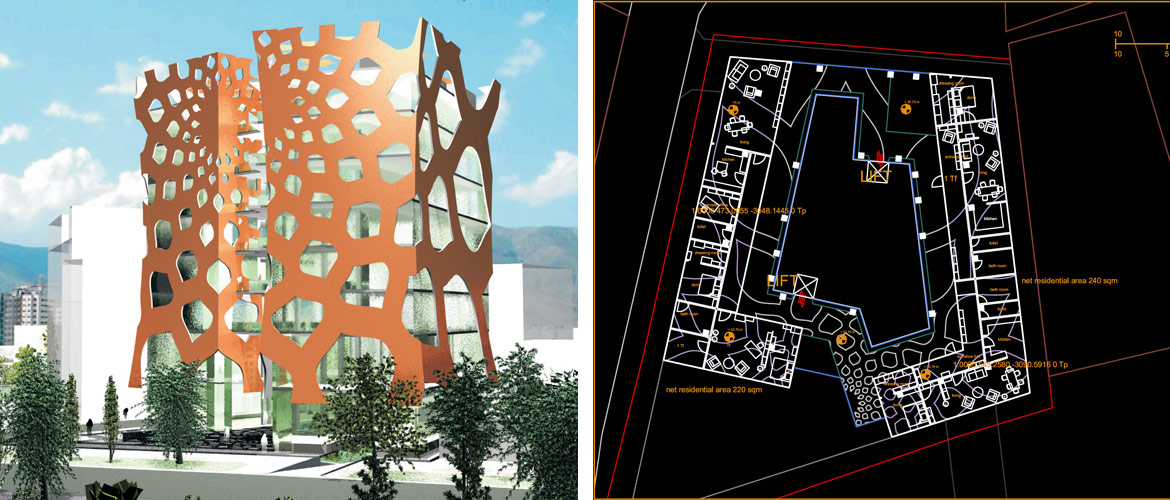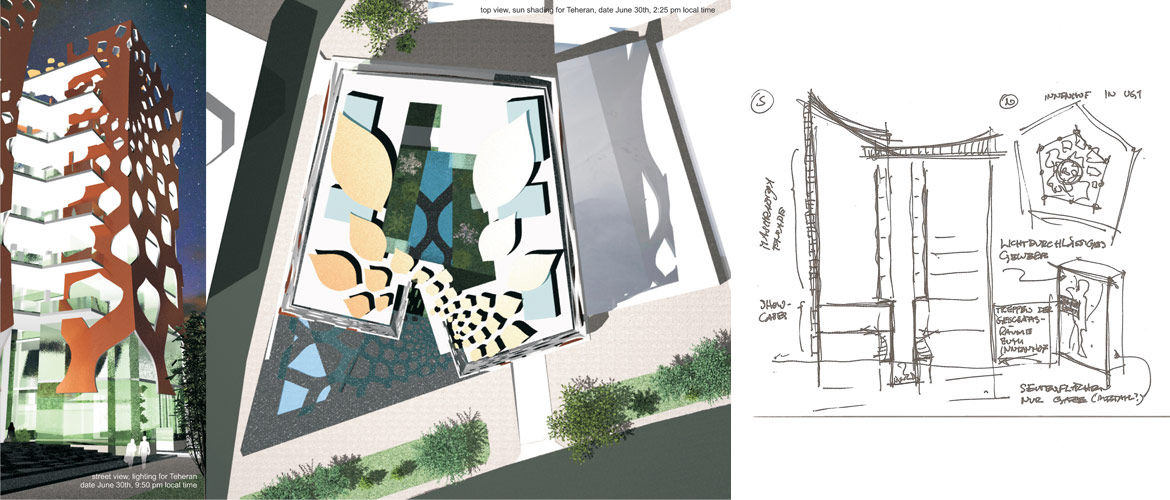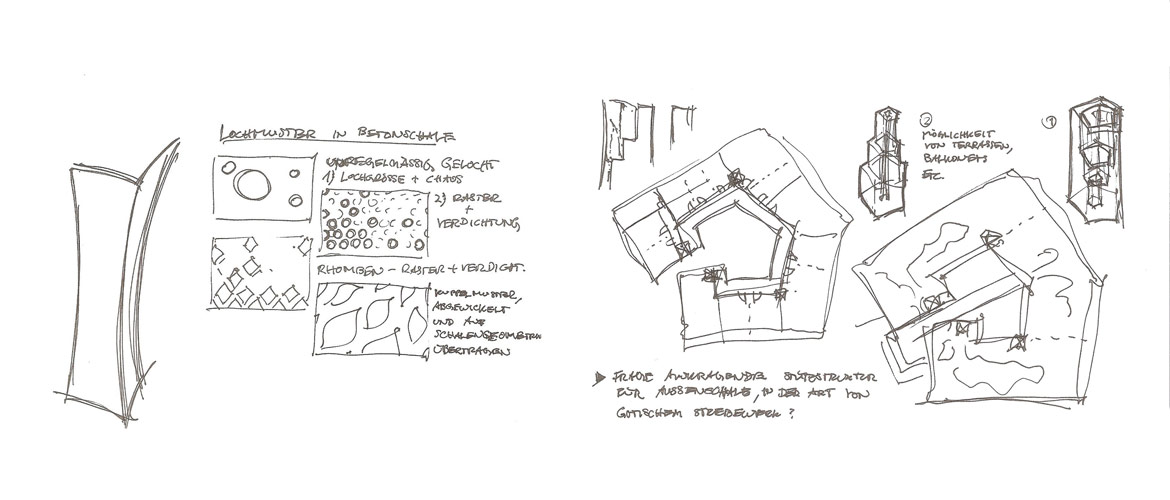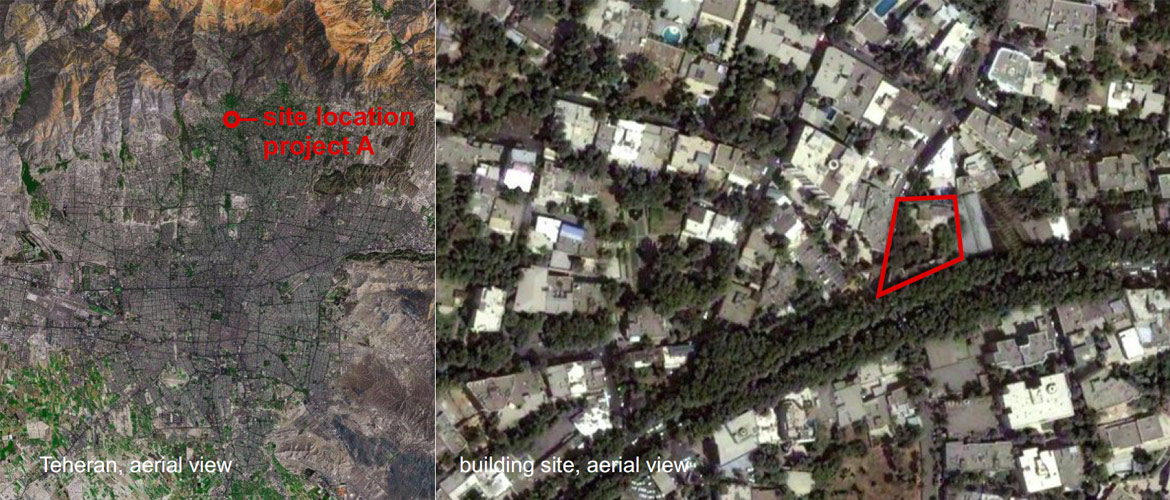 The object of the contest was to design a multistorey building located in Teheran, at No. 1742, corner of Salmak St., Vali Asr Ave., Tajrish Sq., in about 1500 m² lot, comprising twelve floors (including four below ground floors for car parking space and storage space; Ground level and first floor subdivided into 3 commercial units each spanning both floors; floors second to sixth for use as office space; seventh floor for use as apartments), with a total of approx. 8.000 m² net floor area.
Concept of the Building Skin:
Persian and Islamic Art, Architecture and Culture in general are traditionally rich in all kinds of floral and abstract ornamentation and patterning. Carpets, fabrics, tiles, glassware, commodity items, furnitures, as well as buildings as a whole are overcast with fascinating and playful arabesques. One of those great ancient yet timeless patterns is the eye of the peacock's feather.
The idea is to unroll and unfold this pattern onto a 3-dimensional surface in order to create a manageable virtual skin that can be wrapped and spanned around the building core, thus functioning as shade mechanism while allowing unique views from the inside through the perforations, becoming literally the eyes of the building.
The radially oriented eyes change constantly their shape, getting larger in relation to the distance from the center increases. Starting south, where the eyes are small and narrow, the facade opens towards north, allowing great panoramic views on the al-Borz Mountain range, which is reaching heights up to 4000m above sea level.
Concept of the Building Core:
The building core is based on the traditional islamic caravanserai or Khan architecture. The Khan is entered via a huge gate and doorway. The groundfloor is the main commercial and hence public space of the building. Here trade and business rules. The floor above is reserved for more quiet activities related to flourishing business: contracts are negotiated, disputes are settled - the office space. Under the roof, where the quarrel of the streets faints and an atmosphere of ease and inner equilibrium is maintained, the residential space is located.
Scope of Work:
conceptual design, 3d modelling, rendering