Kalba Park, Sharjah (UAE)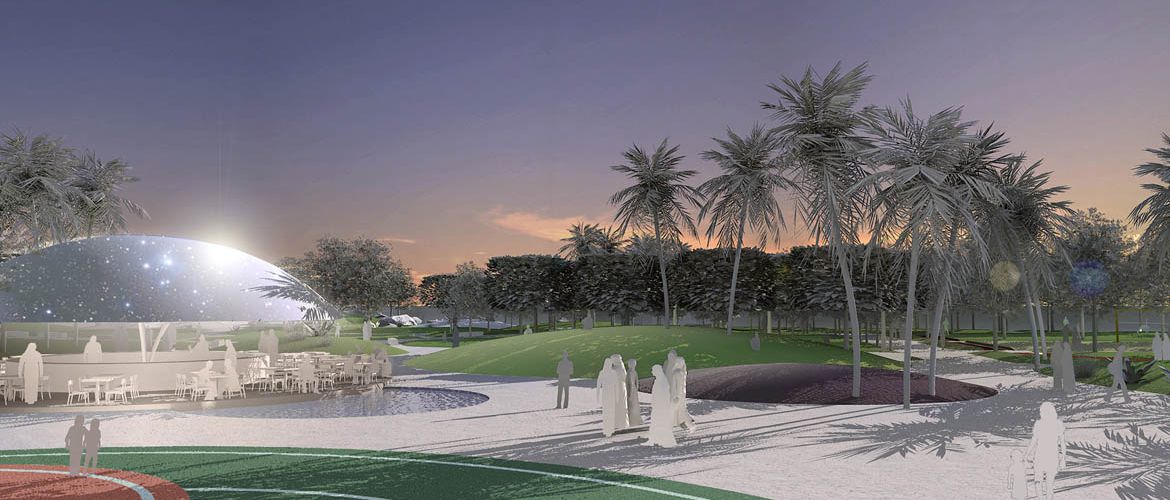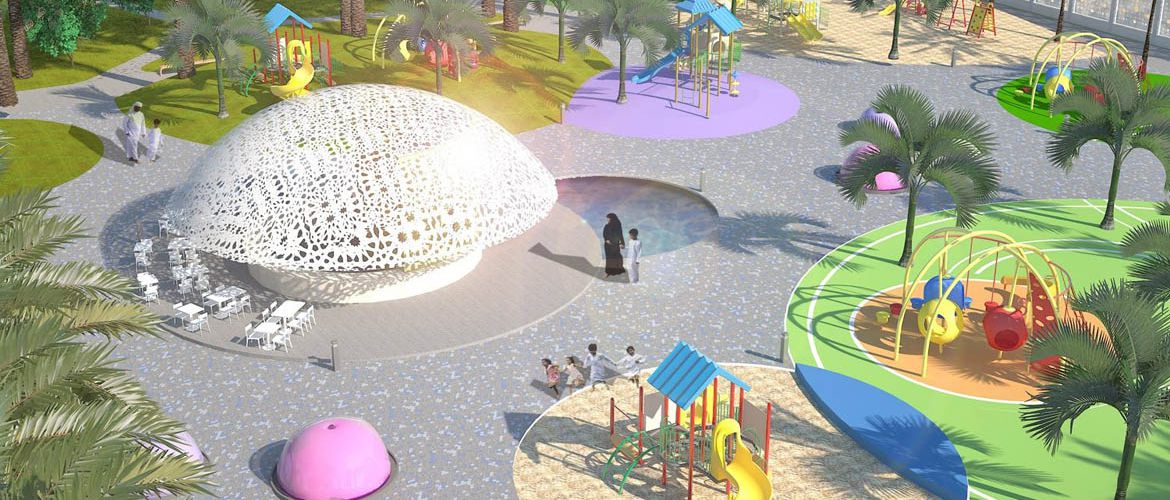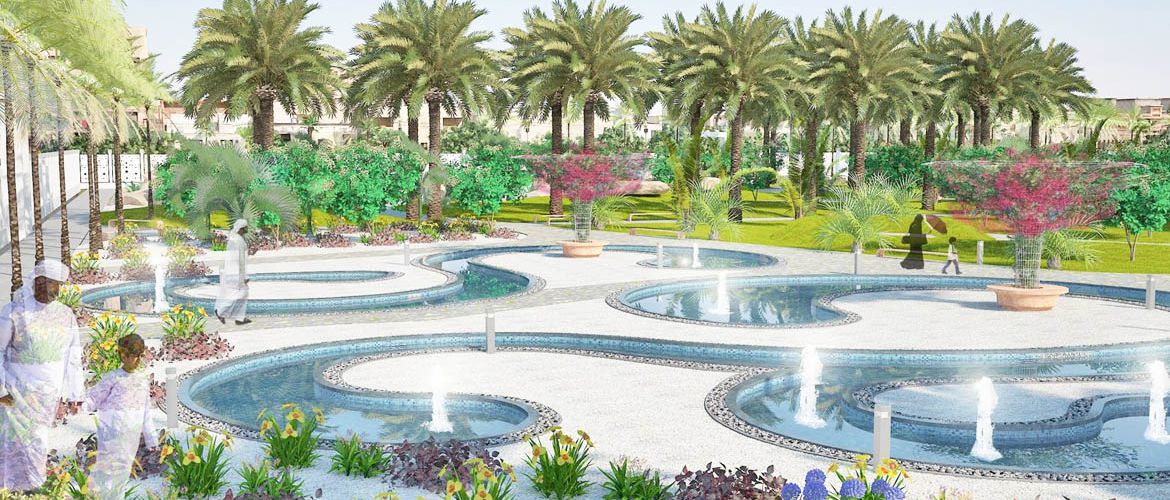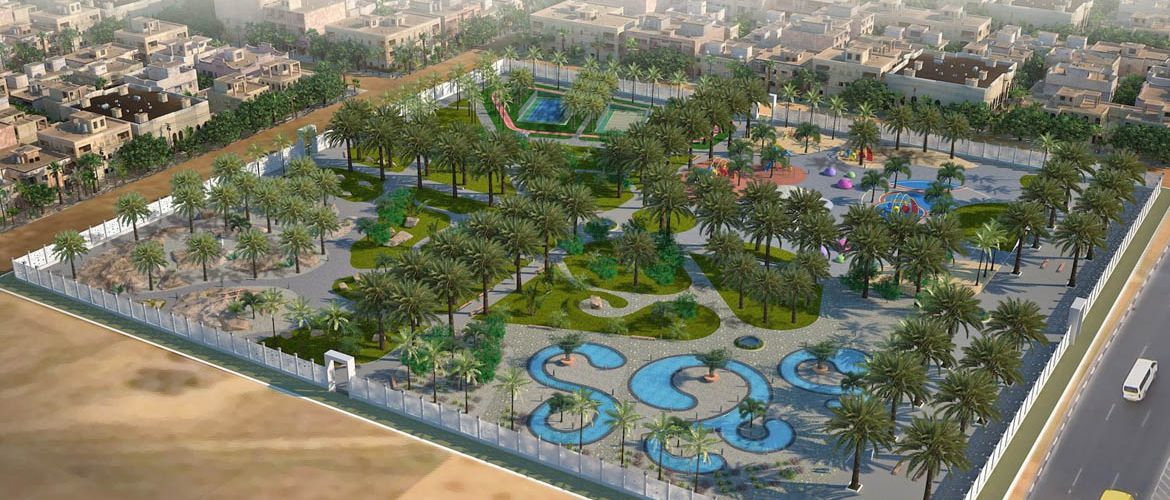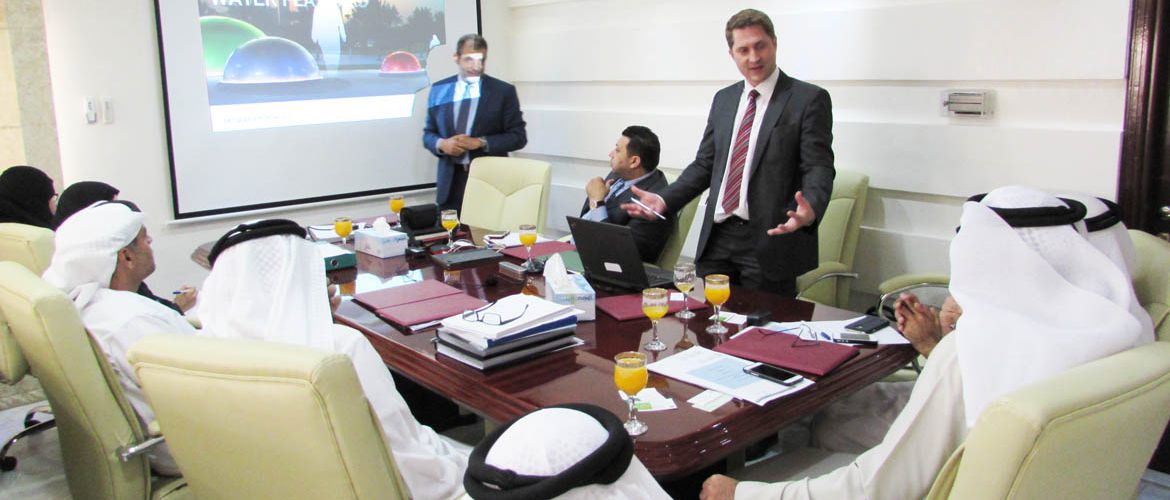 This project was designed as a pilot pushing the boundaries of the commonly received image of what a public garden or park can offer to the citizens and visitors of Kalba. The outcome did not only identify the park but also reflects the level of quality and sophistication of the Kalba Municipality and of its offerings to the inhabitants and guests. The new park design offers a huge added value to the City of Kalba.
The Park itself is a classical plot of land with the dimensions 161x148 m (23.603 m² usable surface), which shall comprise 4 quarters. Each quarter shall have its own distinctive design theme well integrated into a holistic overall landscape concept, which would be applicable for a series of similar parks in Kalba in varying settings. Up to 84 unique designs can be easily derived from the original masterplan.
Despite the standard basic equipment with trees, lawn, walkways, lighting elements, benches and fence, which come naturally in mind, our approach is to bring the Kalba public parks to keeping pace with the societal and economical growth of the UAE. We believe that all citizens of the UAE deserve to participate in this development, no matter if they live in Dubai, Shariqa City or Kalba. We therefore developed an advanced design concept with 3d-sculptured landscapes and beautiful features, which will attract visitors day and night and serve the function of being a place where all citizens can meet and spend free time in a beautiful outdoor environment especially designed for this purpose and this location.
Scope of Work:
detailing of the concept design until preliminary design stage, development of renderings for presentation incl postprocessing, development of client presentation, presentation in Sharjah (UAE) in front of a committee of client representatives, personal market research in the UAE, mass calculation, development of complete and detailed cost estimation and financial offer
Client:
Kieran Fraser Landscape Design, for Kalba Municipality and Local Council (UAE)
Year:
2016
cooperation:
Handissiya Engineers and Architects Egypt, EUROCOORG gardening contractors Dubai