MARIPOSA Ark - Mobile Interactive Thinktank and Idea Storage.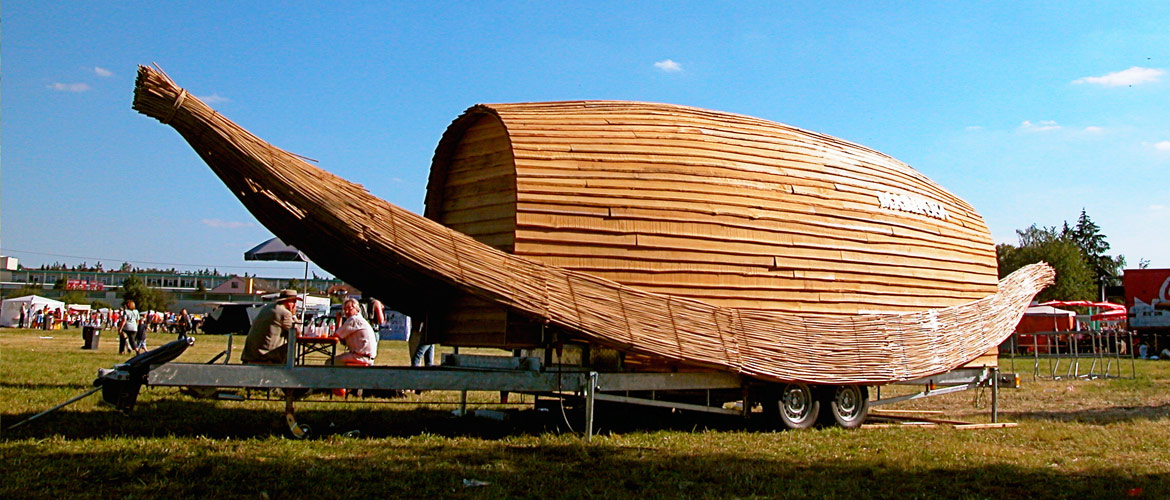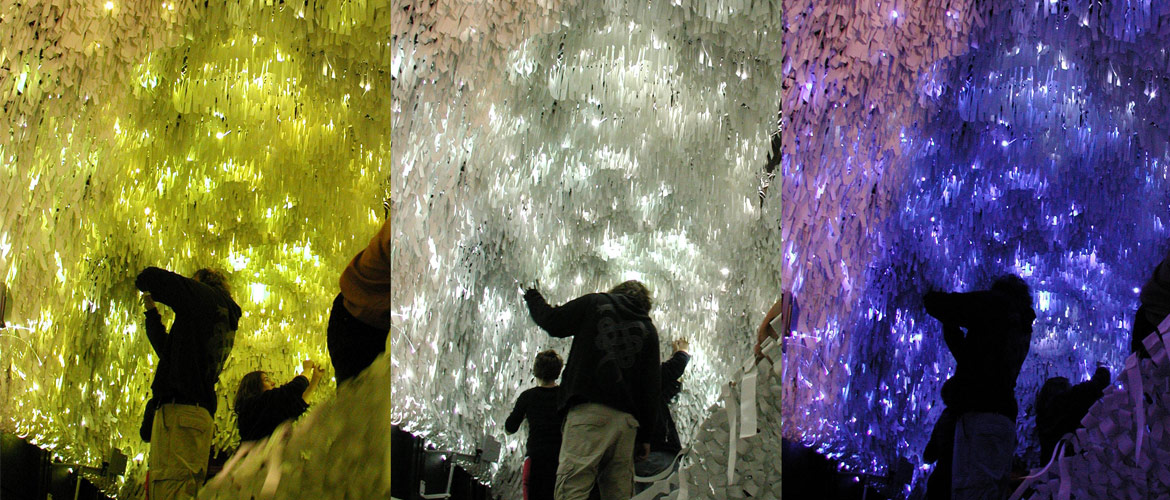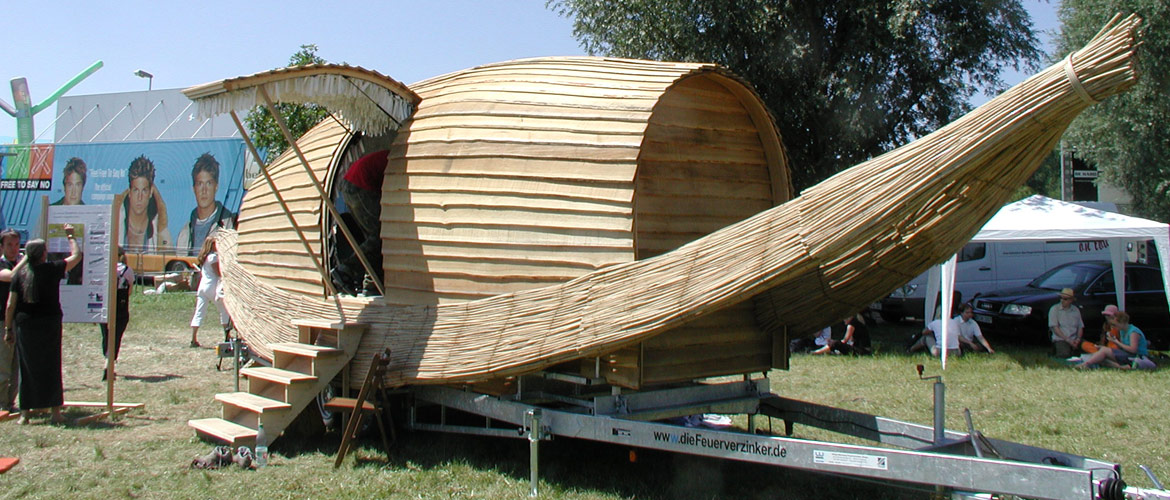 The Ark is the prototypical image of an container and transport medium – in this case for the ideas of a new generation for a better future. To visualise, design and realise this project with an archaic timeless exterior hull and a contemporary futuristic interior – that was the challenge we took on. We decided for apparent elements of a rough larch weather bord cladding and basketwork for the skids for the external appearance, and an interior concept based on natural coloured needle felt on a freeform shaped plywood skin and a baldachin made of special foil ribbons which were illuminated from above by an optical fiber network that permanently changed its colour. A high-performance computing network was installed in the underfloor void. The Ark was mounted onto a boat trailer to be transportable even over long distances. That's how the Ark started her journey...
Scope of Work:
Concept development, design incl material, lighting, IT concepts, construction details Ark and trailer, coordination, organisation and logistics, sponsor acquisition, supervision, documentation.
Client:
culture project MARIPOSA, Stuttgart
Year:
2004
Team:
Erden/Kimmerl/Werzinger/Müller/Preller for Planwerk Coburg
Cooperation:
Social Workshops of "Laufer Mühle", Siemens IT, LBM optical fiber technologies, public technical school for wickerwork design Lichtenfels