Sekem Amphitheatre Canopy – Egypt.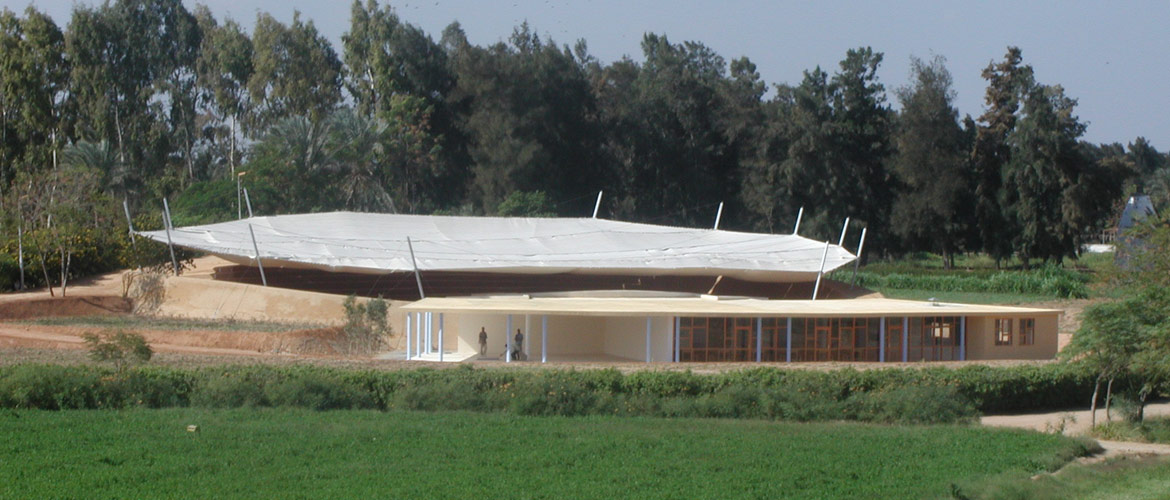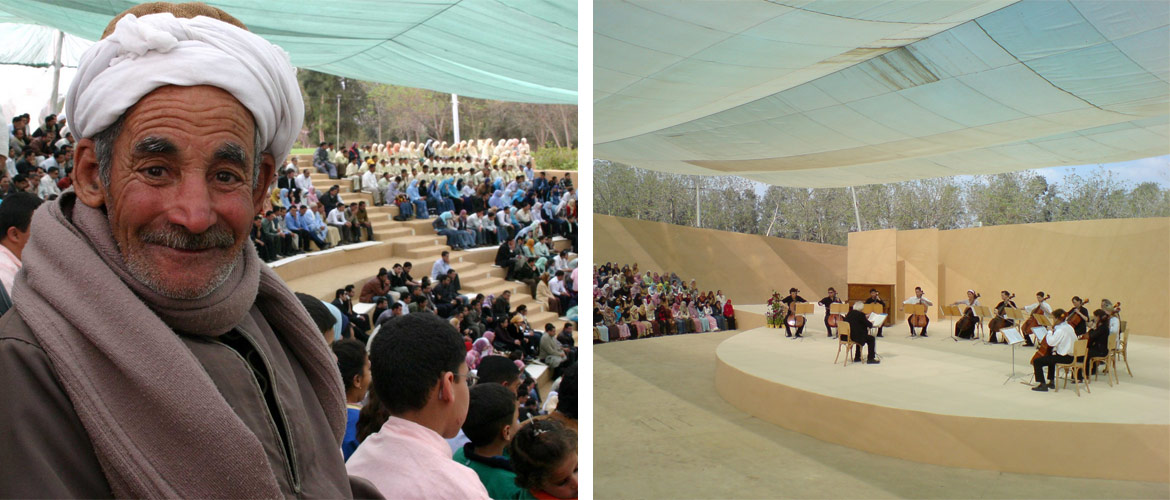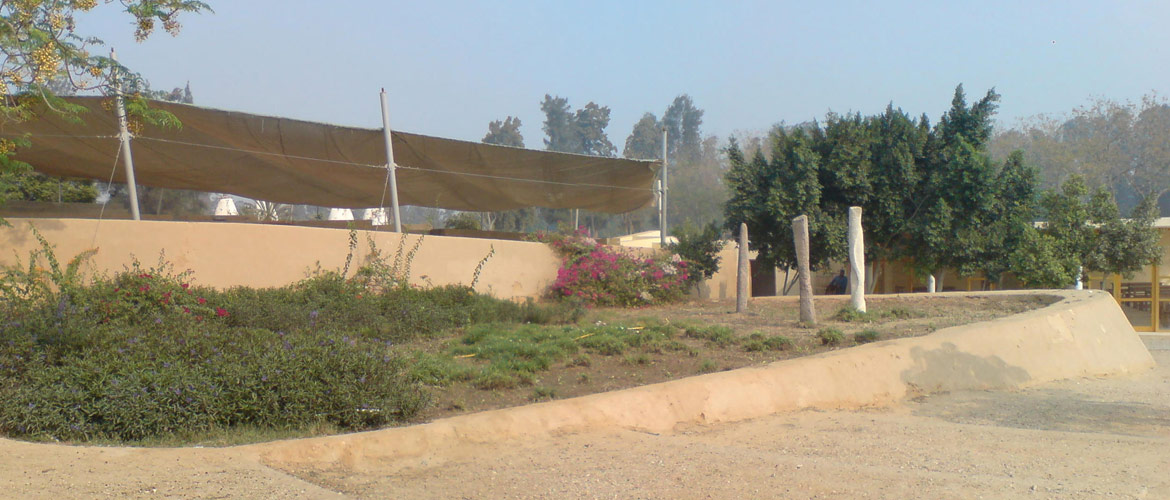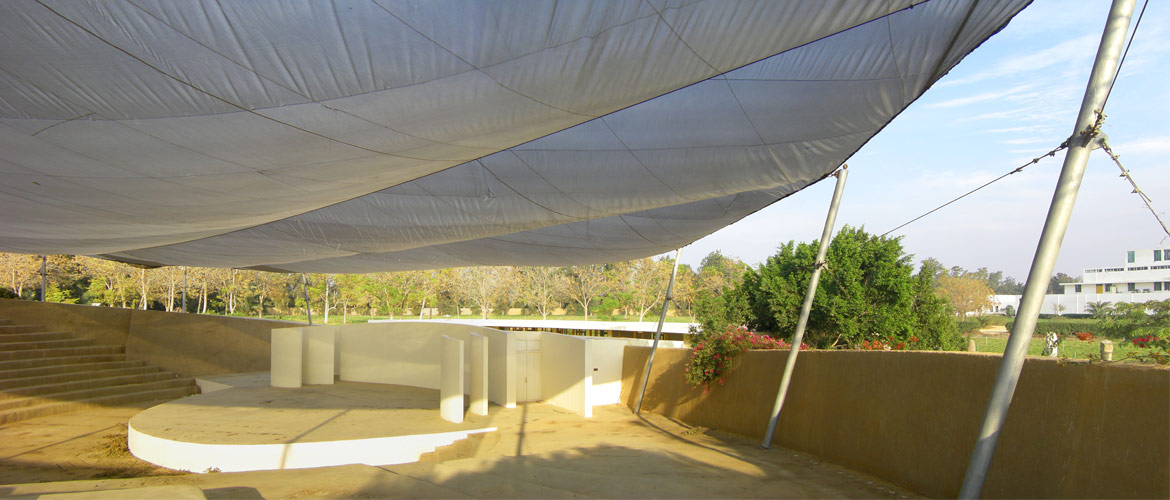 The Sekem Amphitheatre is a 1,000-seat open air arena used for theatrical performances, concerts, speeches and official ceremonies. This new canopy increases the use of the amphitheatre, previously restricted by winter storms and hot summer sun. The existing complex consisted of a raked seating area, stage and a single-storey backstage building housing rehearsal rooms and stores. The seating and stage areas have been covered with a simple fabric canopy similar to traditional Ramadan tents but without intermediate structure. The canopy is made from panels of Egyptian-grown cotton fabric, stretched between wire cables spanning the amphitheatre. The cables are strung between steel columns fabricated from recycled oil pipeline tubes, restrained by guy cables which connect to neighbouring columns or to the concrete foundations. Hinges welded to the concrete foundations connect the columns to the ground and dissipate the loads into the soil. The hinges enabled the structure to be assembled on the ground before being lifted into place. In contrast to the level membrane, evoking the horizontality of the Nile delta, the slanted steel columns provide a vertical element, rooting the roof in its landscape. Outer and inner spaces pervade each other and the simplicity of the translucent membrane is celebrated.
Scope of Work:
Full design development, structural engineering, process engineering, implementation planning and all other planning work, material procurement, supervision and instructor to working team.
Client:
Sekem Group. Egypt
Year:
2002