Sekem Farm Minya – Egypt.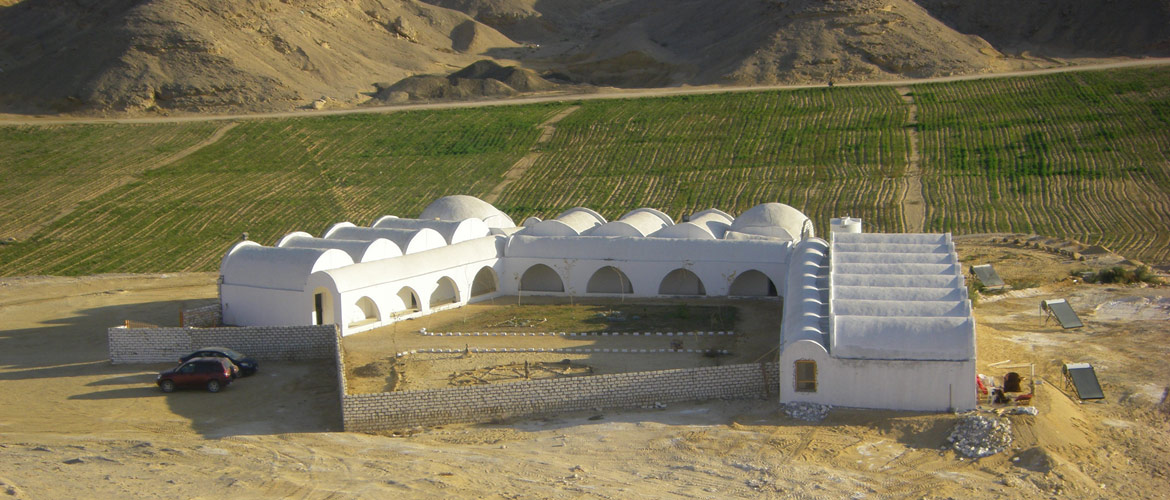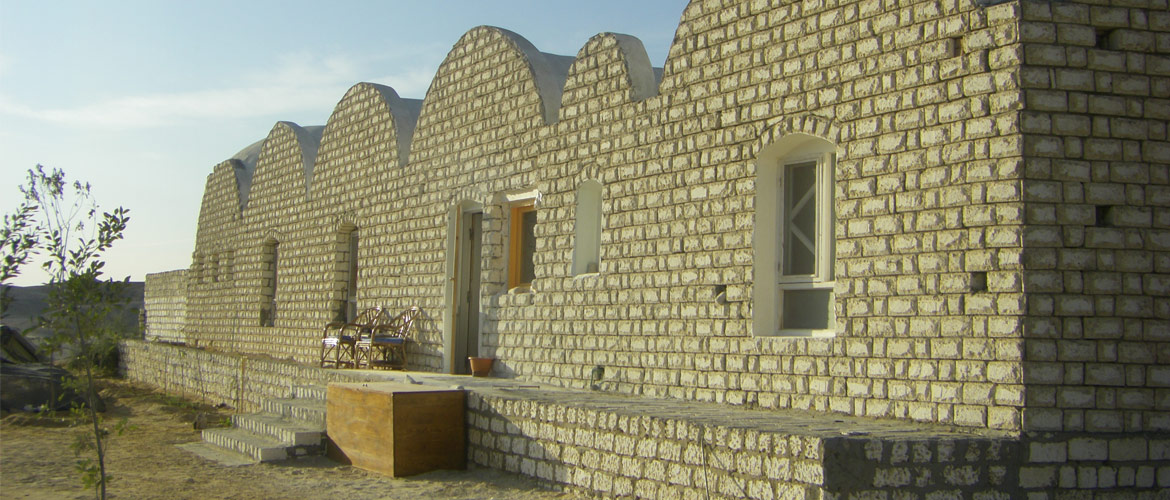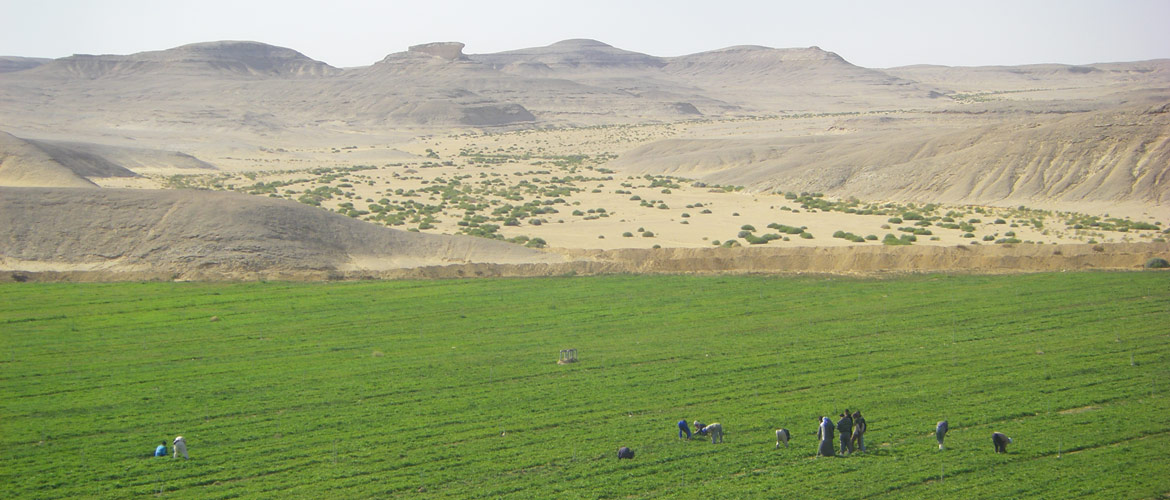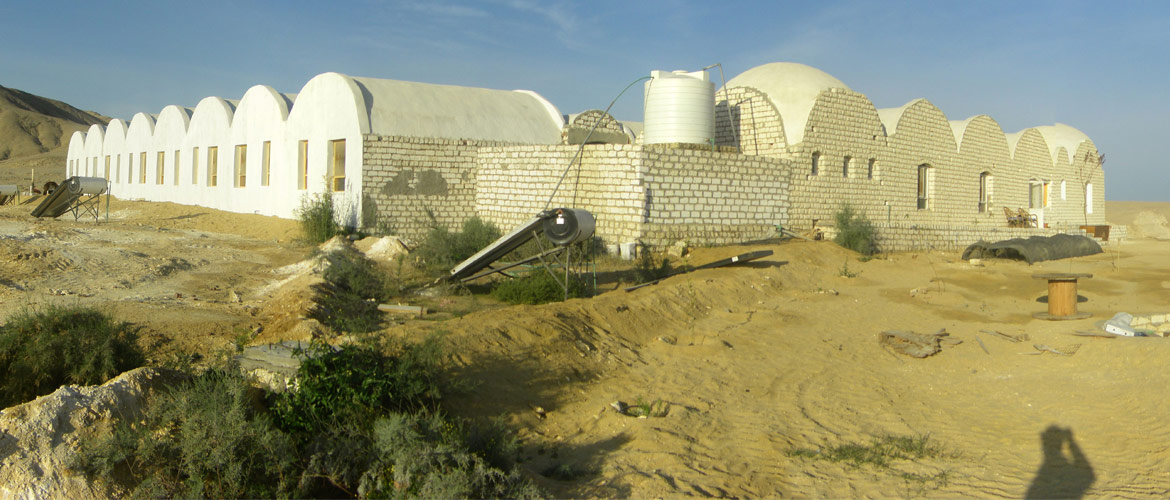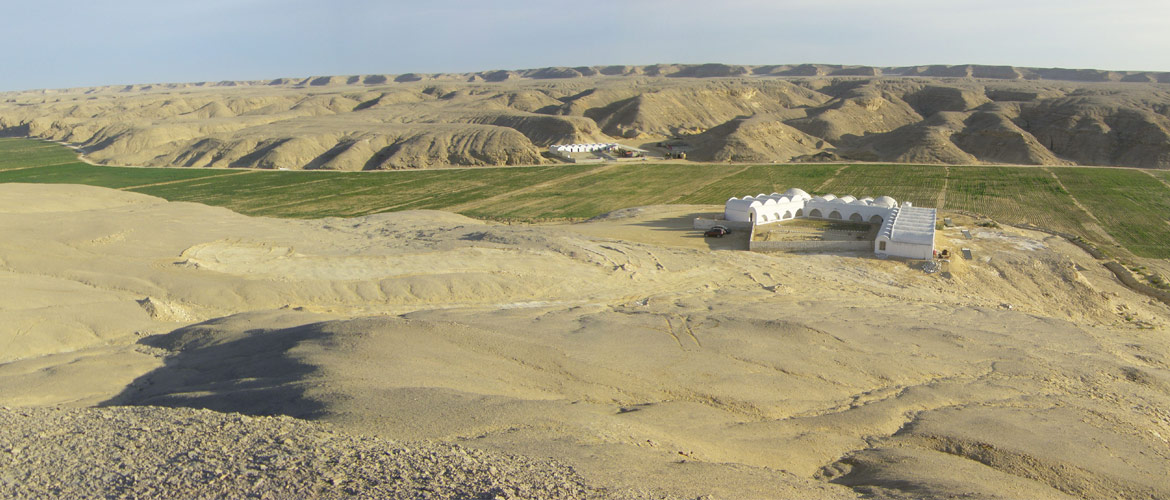 The Sekem farm Minya received two new main buildings in 2008-09. They contain living space for the workers, stores, kitchen, sanitary facilities, praying room, workshops and shaded garage space for the agricultural machinery.
Traditional building techniques and a matching architectural design are shaping the buildings. High brick vaults, which are being layed without scaffolding, as well as walls made of white lime stone guarantee thermal comfort despite the extreme climatical conditions. The buildings are oriented in a way to minimize heating and cooling loads. Hot water can be produced by solar panels on the roof.
Scope of Work:
Design development, construction details, site supervision.
Client:
Sekem Group. Egypt
Year:
2008-2009
Cooperation:
PortusBau, Sekem Development Fund, ISIS organic foods
PortusBau
Sekem Development Foundation
ISIS organic foods