Space Train Station Rautenkranz WBF 1875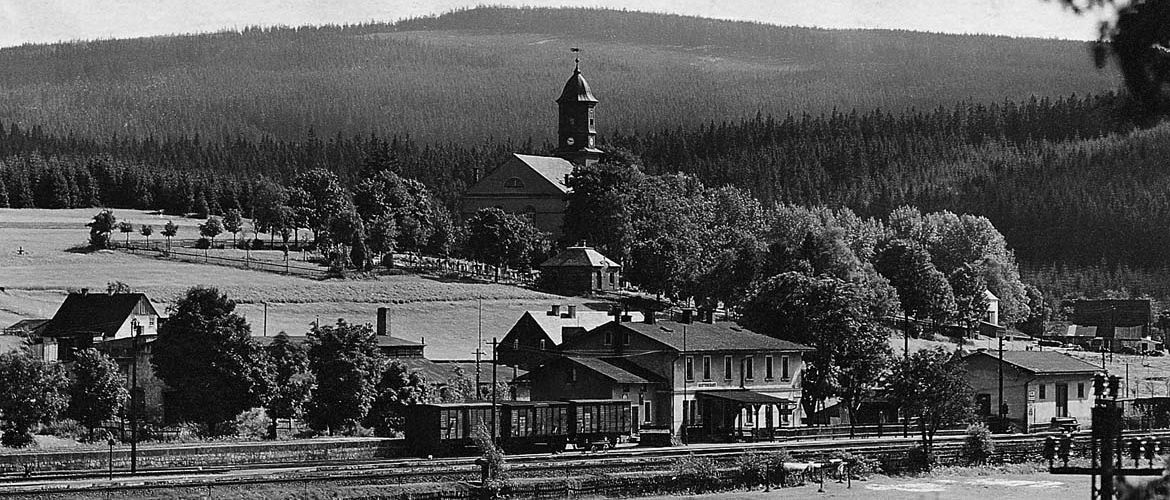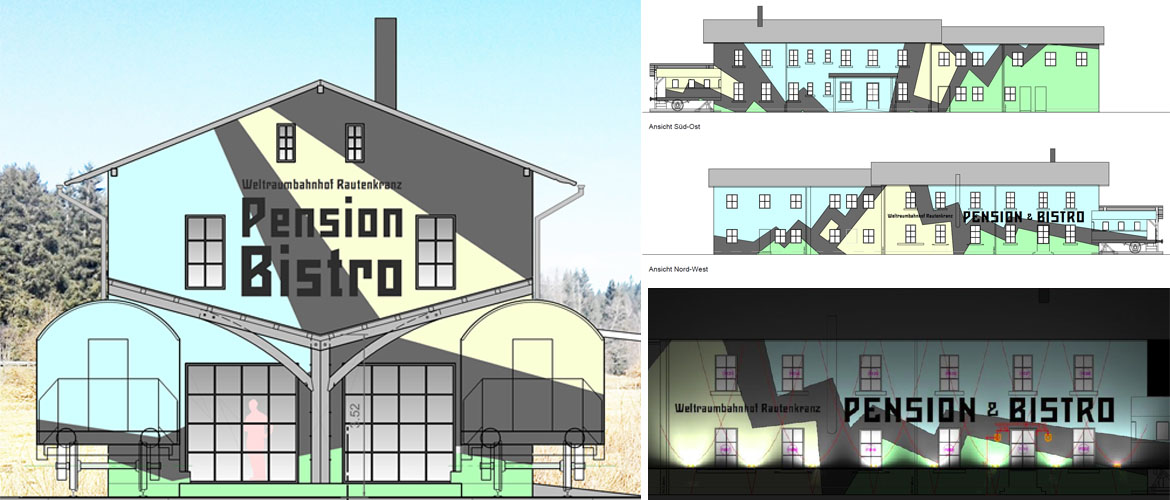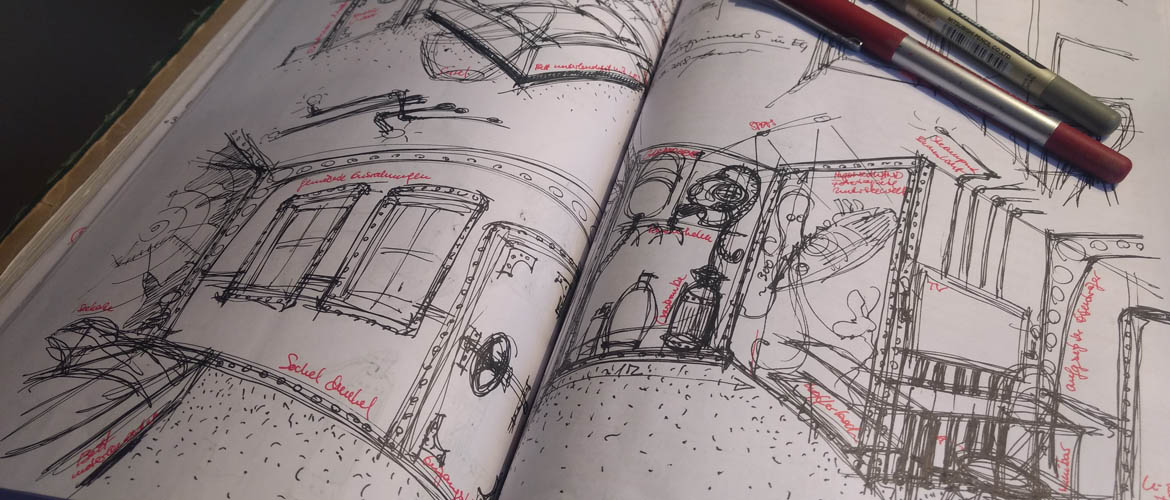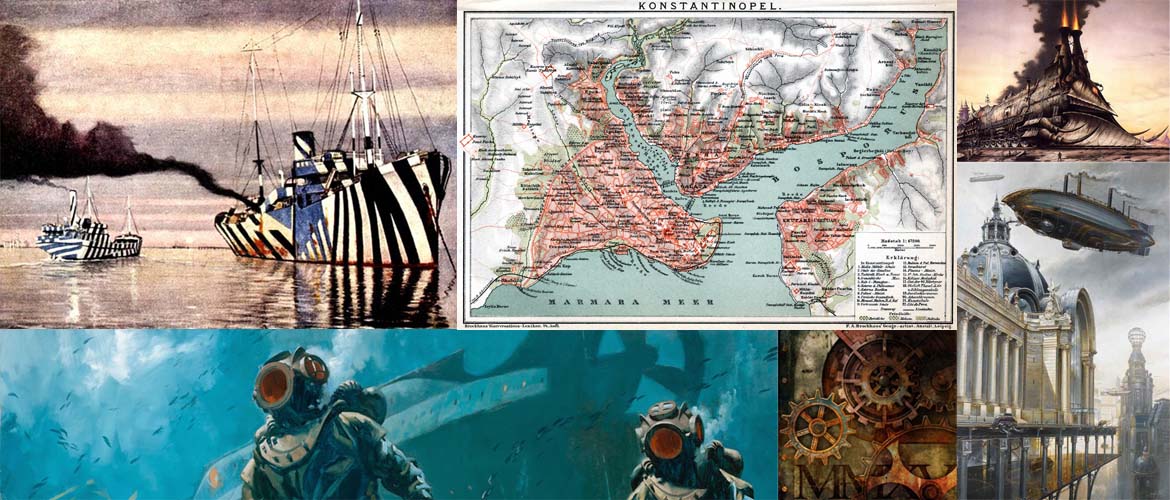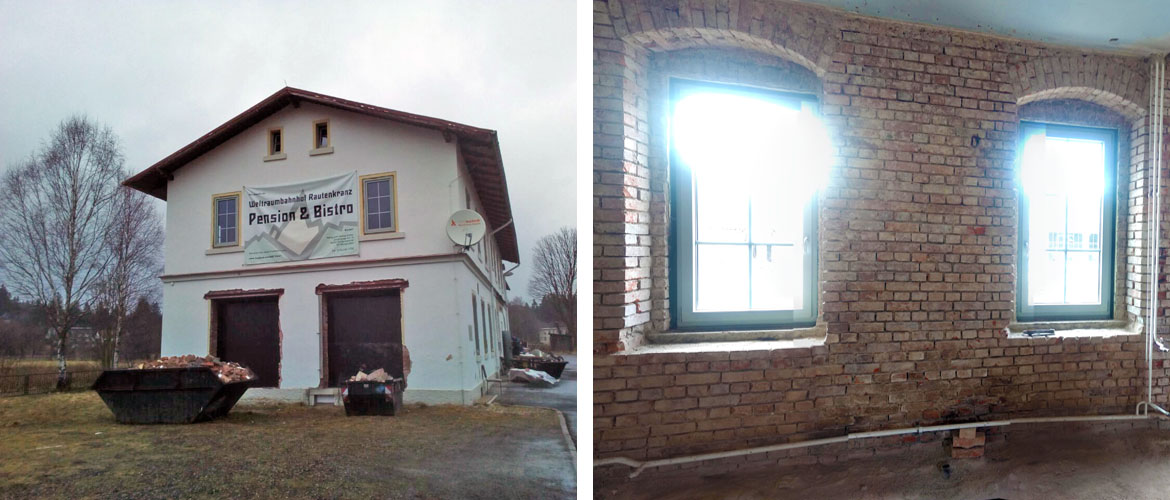 Refit of the old train station Rautenkranz (built 1875) into a bistro and 4-star hotel with 6 guest rooms which lays only 500m away from the German Space Exhibition in Morgenröthe-Rautenkranz, with the old train tracks still existing and in use for special occasions.
The design integrates historical elements of the victorian (in Germany: wilhelminian) era and phantastical elements of the world of science-fiction authors Jules Verne and Robert Kraft of the time. This style is called "steampunk" and creates a special atmosphere, in which original historical elements blend with modern and in this case retro-futuristic elements.
The guest rooms are designed around the topic of different means of travel – of course all powered by steam engines, both real historical and fictional – on land, in the air and even outer space in the alternate victorian context. The bistro's highlight is a science-fictional installation which powers the whole building with an unknow energy. A historical train waggon builds the entrance for the bistro.
scope of work:
complete architectural and interior design, construction planning, tender documents, tender and awarding contractors, financing concept incl application for subsidy to support rural development and rehabilitation of historical building substance, supervision, project and financial management, documentation
Client:
Markus und Nancy Preller
Year:
2016-2020 (ongoing)
cooperation:
State Ministry for the Environment and Agriculture of Saxony within the framework of the development program for rural areas in Saxony 2014-2020, Sparkasse Vogtland (bank), local contractors for construction works