Special exhibition "couch [kautsch]" for imm cologne.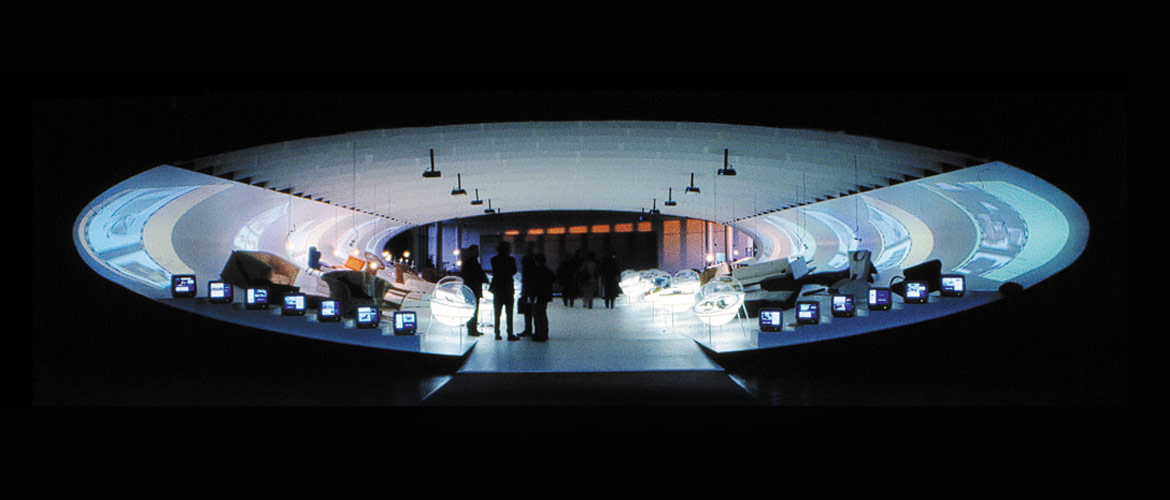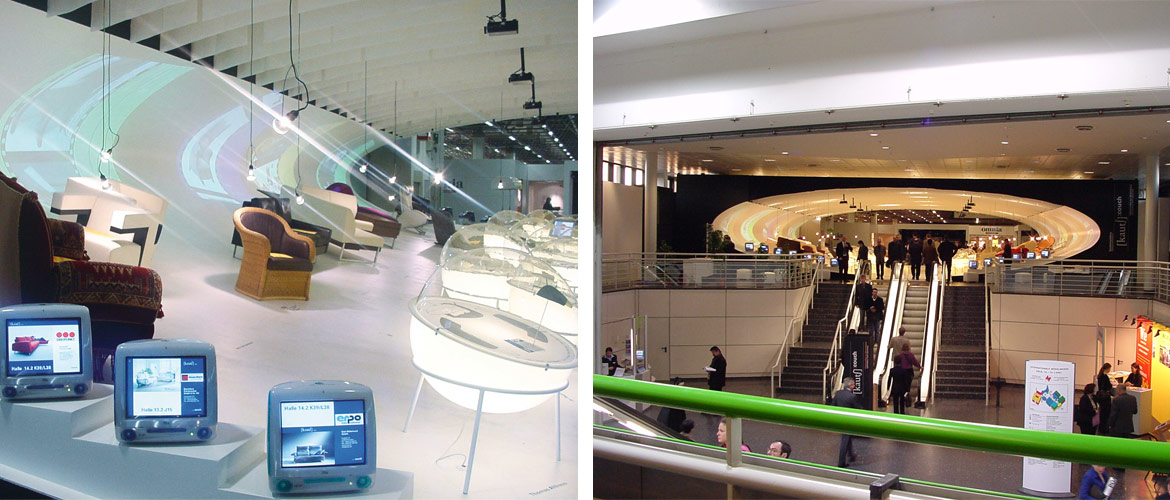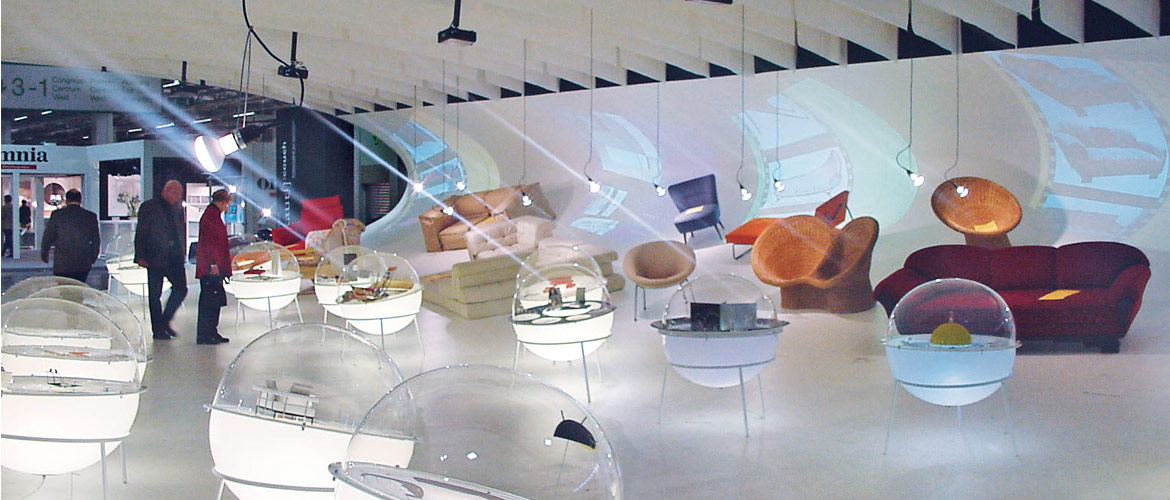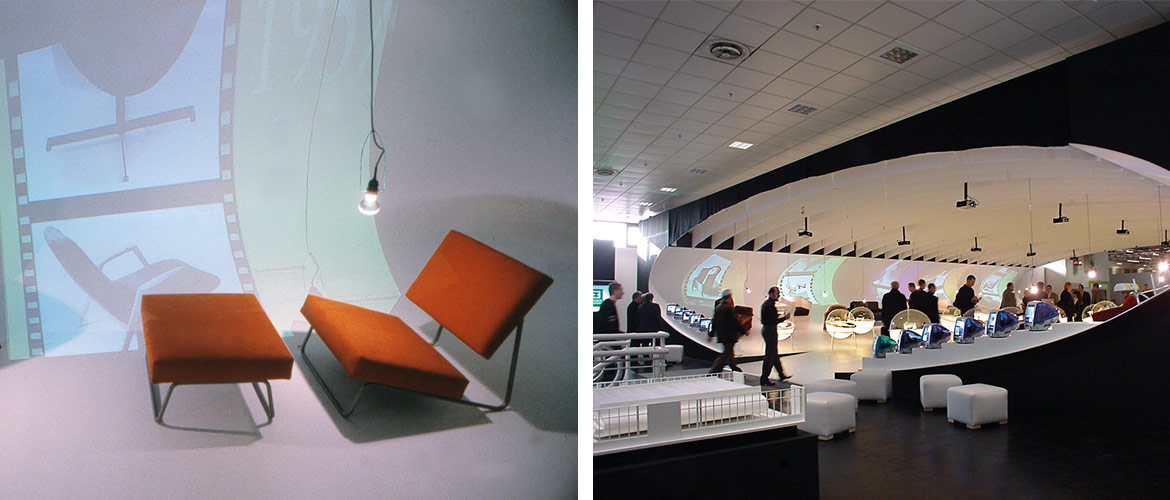 The special exhibition presented a retrospective on 100 years of upholstery techniques and design in Germany, based on a scientific research. Selected and partially historical exhibits on loan were shown, complemented by future visions developed by leading German furniture designers, which were presented in transparent bubbles along the walkway.
Scope of Work:
Coworking for booth design, development of structural system and construction details, prototyping, modell works, booth production and assembly.
Year:
2001
Client:
Cologne Fair Ltd. And Association of the German Upholstery Industry
Team:
Fellner/Wischniowki/Graf/Preller for Planwerk Coburg